Photo of Boolboonda Tunnel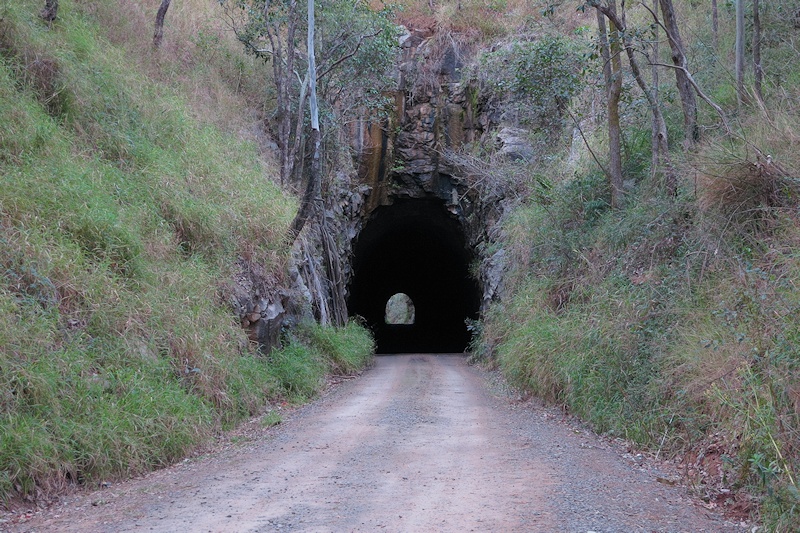 The Boolboonda Railway Tunnel opened 12 November 1883 following a construction period of two years. It was built by Queensland Government Railways as part of the Bundaberg - Mount Perry railway line, constructed to service the Mount Perry copper mines.
The section of the line between Tirroan and Mount Perry closed in 1960 and was removed in 1961 due to declining traffic revenues. The final section of the Bundaberg Railway, Bundaberg to Gin Gin, closed in 1992. Since cessation of rail traffic the tunnel has become a habitat for a colony of Bentwing bats. The Boolboonda tunnel is now open to road traffic. It is 192 metres in length and is located on Tunnel Road, approximately 11 kilometres in a north-easterly direction from the town of Mount Perry. Constructed through granite rock, the tunnel is unlined and unsupported.
File Name: 2012-06-16-095118 Date/Time: 2012-06-16 09:51:18
Location: Mount Perry / Wolca region, Queensland, Australia.
Camera Make: Canon Camera Model: Canon PowerShot S100
Settings: 15.1mm lens, f/4.5, 1/50sec, ISO 80, No Flash