Photo of Curlew Sandpiper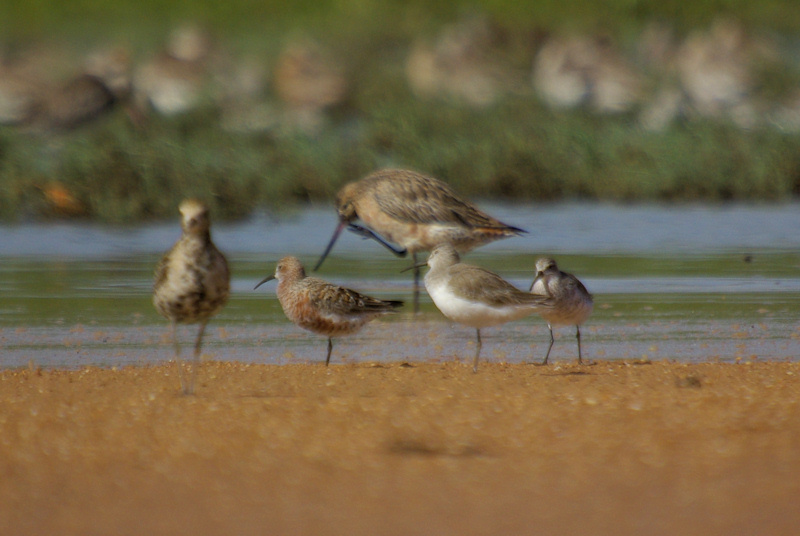 Of the group of three Curlew Sandpipers here, the left most one has partial breeding plumage, while the other two are in non-breeding plumage. In the background, we can see a Pacific Golden Plover (left) and a Bar-tailed Godwit.
File Name: 2008-03-21_0922 Date/Time: 2008-03-21
Location: Boonooroo, Queensland, Australia.